In recent years, video marketing surged as a content marketing format. As YouTube came into the online scene, this presents many opportunities for many businesses. To inspire and effectively raise awareness, educate customers about their product in a real and authentic way, and/or drive them to purchase.
So why should your business use video marketing?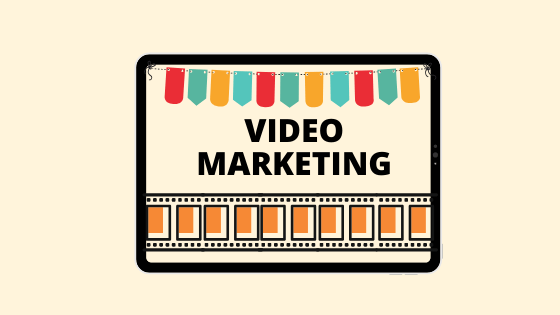 Because video represents your direct connection with your viewers.
People who are browsing for information online are often too busy to read a long article or a page filled with content. They might skim through the important information. Unless that content is really engaging, those people are likely to just skip to the end.
By comparison, video marketing is far more dynamic. It's visually stimulating. It helps to capture attention and impart information at the same time. It also gives you the opportunity to build your personal and business brand. You get to build trust within your customers and increase their familiarity with you at the same time.
What's more, if you're really not comfortable writing content for your site, a video gives you an easy option to still communicate. You simply get in front of a webcam and record yourself giving out the information you want to give. It really is that easy – and yet it's so incredibly powerful at the same time.
From normal people to fashionistas to singers, stars are born on YouTube. Other platforms arose and soared from the prevalence of video marketing, such as Snapchat, Facebook Live, Facebook and Instagram stories, make sharing video clips of one's life effortless and let audiences share the experience as if they are there, too.
For online businesses, video marketing becomes an ideal medium to increase website traffic and reach more customers. But not only that, it has the power to help you improve your search engine rankings (SEO), helps you build relationships with your customers and more importantly, can increase your conversion rates.
Let's talk about the 4 ways that you can use videos to market your business.
1) Share video content on your blog
You can share video content of interest (doesn't have to be done by you) on your blog which probably already has an existing fan base.
Get your readers to comment on the video down at the blog's comment section or share it with others for some SEO magic.
2) Sell them as a product
Video products usually convert better than eBooks and can be sold at a higher price as a "premium" product because it costs more to create them.
3) Share them on Facebook
If you have a Facebook fan page, you can share good video content and get people to interact with your shared content whether in the form of comments, sharing or "liking" to create a buzz in your Fan Page.
4) Use them as a video course
You can bundle together videos and sell them as a video tutorial course to either get new leads or make big profits.
With so many competitors out there, don't let your business be a stagnant strategy on a piece of paper —  bring your brand to life by maximizing video marketing. 
Driving traffic can't happen in an instant. However, if you diligently try to learn and practice doing video marketing, your business will surely have a lot to gain.