In every business, everyone has to start somewhere. 
And, for Internet Marketers, maybe the best place to start is with affiliate products. 
Rather than going through the long and expensive process of creating your own product (of dubious quality) and then trying to market it to the masses, why not start by finding a product that is well put-together and comes from someone who already has a high degree of credibility? 
You could save a lot of time, money, frustration, and will power; and you could make money in the process, too—in fact, really, really good money. 
Many top Internet Marketers today still sell affiliate products, even though they make a killing off of their own products.
Why? 
Because it's still fantastic money and little effort is required.
Now, with that said, it's important to mention that affiliate marketing is no walk in the park, either. 
It's certainly easier than pulling off a Jeff Walker-style massive product launch, but, like anything else, there are plenty of pitfalls, just waiting to consume you and your money. 
Do yourself a favor: heed what we say here and avoid these pitfalls:
Pitfall #1: Choosing a Bad Product to Promote
If you decide to pick your product off of a list on Clickbank or JVZoo, select very carefully.
Rather than haphazardly selecting the product with the highest commission, look for ones that have the highest popularity and gravity ratings. If a lot of people are buying them often, they must be better than other products for sale within that niche.
In addition to picking good products within niches, you will also want to look for good niches. Focus on products that a lot of people want; and if their popularity just surged, now is the best time to get in the market.
Pitfall #2: Picking a Low Converter
As an affiliate marketer, your goal is to profit from the hard worker others have done; and from the money they have spent on copywriters, product developers, and software. If you select a product that underutilized these advantages, you are likely to benefit less.
Take, for instance, conversion rates. Not all product creators hire a top-notch copywriter. In fact, many of them just write their own copy. Many also don't hire someone to do graphs for the sales page. Instead, they try to do their own. The end result? The page looks hideous, the copy contains major errors, and the product converts poorly.
Before you start promoting any particular product, read the sales page carefully and compare it with others. Do you feel compelled to buy? Did the graphics throw you off? Did the copy fail to reel you in for the catch? These can all amount to fatal errors for both the seller and you. You cannot help the seller at this point, but you can avoid his product and find a better one. 
Pitfall #3: Picking a "big product" but with no evidence
This pitfall is especially important to avoid if you have a list. All it takes is one erroneous product promotion and you could end up with a mass exodus from your list. So make sure not to make this error.
Even though you may be tempted to promote the next "biggest launch," make sure you don't buy into just anything. Make sure you carefully inspect everything before you promote it to your list. 
Additionally, avoid jumping on the affiliate product bandwagon for major promotions. Instead, wait until the buzz dies down slightly; and then release a comprehensive review (something most affiliate marketers do not provide) of the product. This has a much better chance of getting sales for you, and it will also help you to maintain credibility.
Pitfall #4: Picking Products that Offer Meager Commissions
If you're marketing to a list of people, they're only going to consider so many products offer in a given period of time, so select the ones you want to promote carefully. If you promote something that only generates a 25% commission for you, then you're leaving a lot on the time. In reality, you could probably find a similar product that offers a 50% or 75% commission.
Pitfall #5: Failing to Collect Leads
Always, always, always capture leads. 
Rather than generating traffic through pay per click, search engine optimization, and other methods and then sending that traffic to your affiliate link, you should make an effort to convert them into list members first.
As a marketer, one of the best tools you have available is your list. 
Pitfall #6: Ignoring the Importance of Timelines
To make it short and sweet: pay attention to the clock and the calendar. If there's a big launch coming up, you need to capitalize on it quickly. There may not be a second window for opportunity. So take it when you have it.
Pitfall #7: Ignoring the Importance of Numbers
Many affiliate marketers fail to make many of the small—yet important—calculations needed in order to run a business and ensure you are in profit. For instance, many affiliate marketers will completely ignore the portion Clickbank or JVZoo extracts from each sale. Instead, they'll simply look at the price and the commission.
If you're paying too much for traffic; if your conversion rates are too low; if you put too much time into projects that don't have high yields – the outcome is bad. Your numbers won't add up. 
At the end of the day, month, or year, you may end up in debt, rather than profit. And since you're a sole proprietor, not a CEO of a corporation, that means you don't get paid at all. Even worse, you might lose some of your own money that you worked hard to get.
Conclusion
So how does all of this come together? 
If you fall into any of these pitfalls, your affiliate marketing will put you in debt, rather than make you wealthy.
So how can you avoid these traps, make better decisions, and ultimately become wealthy via affiliate marketing?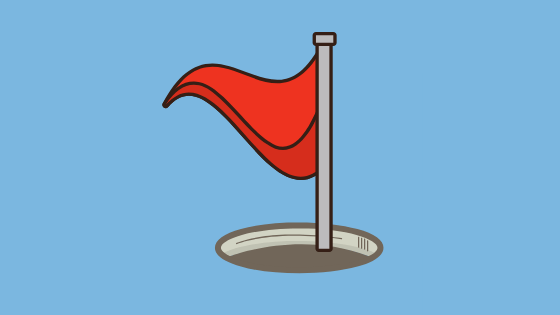 Start by selecting products that are actually good and converts well. Do this by scanning sales pages to find ones with extraordinarily compelling copy, good bonuses, and reasonable prices.

Make sure that the claims are reasonable and that the seller is credible. One bad product could seriously knock you down a few pegs with your list members. Making a single sale and losing an otherwise repeat-buyer is rarely worth it.

Once you start generating traffic for your affiliate marketing campaigns, remember to drive it to an opt-in form. Collecting leads is critically important. If you fail to do so—as many affiliate marketers do—you are leaving a lot of money on the table relative to the amount you are spending.

Know and understand conversion rates, bid prices, commission rates, product broker fees, and all the other little numbers that affiliate marketers prefer to ignore. You can also ignore them if you want, but doing so will not improve your business.
With all of that said, you're now ready to take a crack at affiliate marketing. There are some risks involved, but you already know the big seven; avoid these, and you'll most likely sail through into profit, following the trail of past super affiliates.