Having a positive mindset in turning active income into passive income opportunities is important.  
Take a look here. 
If you're coaching clients on a 1:1 basis, then you're charging for your time, which is an example of "active income". 
With active income, your earnings are directly tied to the amount of time you spend with each client. 
If you have 8 clients a day, you'll get paid 8 times; if you go on vacation and have zero clients a day, you'll have no money coming in.     
While this 1:1 premise can be profitable with high-end clients, you'll still reach that glass ceiling because you only have so much time in a day to devote to clients. 
So, if you want to break that glass ceiling and earn more while still coaching 1:1, it's time to develop some passive income streams ideas.   
3 
Passive Income Steam Ideas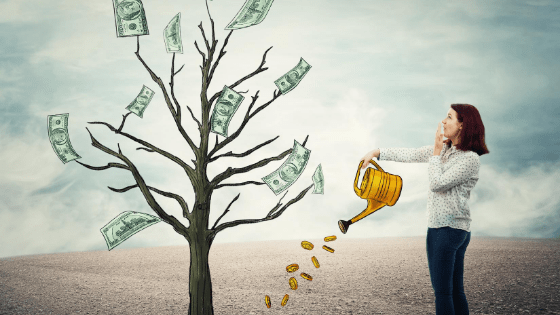 Publishing a book gives you instant credibility with the world at large. 
 Whether you record webinars, podcast interviews, or organize a summit of business leaders, selling the recordings after the event is another way to earn passive income. 
Creating courses is a way to delve deeper into your expertise than a published book will allow. Consider this a passive way to coach clients in the comfort of their own homes but on a grander scale.  
Is passive income real
?
Just think, your fans can follow along in DIY fashion, with your words guiding them to their next steps, without you having to schedule each person into your already-busy calendar.  
Plus, your fans can work at their own pace instead of worrying about deadlines or having to attend webinars live. They can watch your online video courses at their most convenient time possible.  
Give them what they want but allow them to work at their own pace.  
Delegate some of the prep work to ghostwriters or a virtual assistant to make your part of the upfront work even more passive.  
You'll pay those contractors to organize and produce the finished product. But consider that an investment in your business. Because in the end, you'll have these finished products for years to come after this initial investment.  
Avoid making the mistakes we made when we created our first courses.
We are excited to share with you step by step how to do everything you need in order to create your courses for profit faster.  
It's a detailed training that will guide you through the successful process of course creation. 
It comes from one of MyNAMS Profit Planners modules called Create Courses for Profit. If you have any thoughts about creating courses, this is for you!  

What's covered in this training?
The Secret to Course Success? Choose a Topic That THRILLS Your Fans

 

Why Picking the Perfect Name Will Make or Break Your Course

 

The Best Way to Design Fun + Valuable Lessons

 

4 Key Reasons to Get Help Building Your Course  

 
Here's what you get:   
TextBook

 

 

Workbook  

 

Checklist  

 

Tools and Resources Guide 

 

Idea Generator 

 

Infographic with key points 

 
This is a complete implementation plan that gets to the key information quickly.    
So, don't miss this.