We can thank the internet for making it very easy for anyone to start a blog. Bloggers range from fortune 500 companies to teenagers, all sharing common goals of wanting to communicate information and share their expertise with their online audience.  Blogging is one of the simplest methods to introduce your online presence and start generating free traffic.  Search engines are always looking for great content to route people to.
Become Acquainted with Blogs
Even if blogging is new to you, setting up an account is simple.  Choose whichever blogging path you prefer such as Blogger.com or WordPress.com.  Both offer a free account and design templates after you register with them.  You will be given an administration panel to customize features as you like and remove ones that don't suit your needs.  The great thing about it is that you don't have to pay anything for your account and there are no storage fees.  We all love free stuff!  Depending on the site you choose, they may place advertisements on your blog, but you can later pay to get them removed if you want.
Don't be scared or anxious if your internet or computer knowledge is limited.  Luckily, being computer-gifted isn't required to start a blog.  Once you become more familiar with blogging you can expand your know-how to include adding images and videos.
Quality Content Writing
To start generating traffic all you need to do is make sure you have good quality content on your blog.  You will want to select a specific niche that will attract a substantial online audience.  Do some research before picking your niche. Don't use your blog as your personal online journal where you make random posts on a variety of different subjects.  Although a few people may find them interesting, you won't attract traffic from the major search engines like you will from targeted content.  Your goal is to create appealing content around the niche you selected.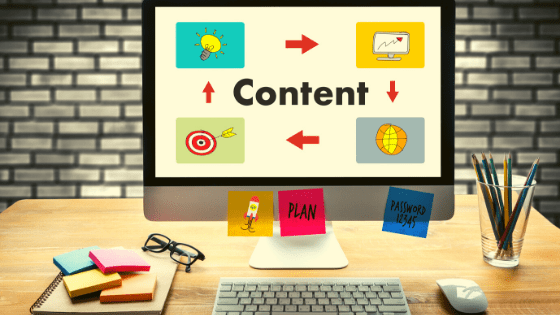 Want to compete with the top SEO tricks for driving traffic? To generate those results, use good informative content that provides a solution with immediate solutions to your readers.  You will not only drive them to your site, but you will have them spreading the word that you are the go-to expert in that niche.
Word of mouth generated traffic is the ideal kind of traffic you can get. The best thing of all is that it's free!  To support your blogs capturing all that free traffic, utilize programs that enable your audience to easily bookmark your blog for quick access and sharing on social media.  Those links can be another beneficial traffic generating tool.  Another tool you should check into is Turbo Charge Traffic
Take the time to review your posts before you publish them.  You want your posts to represent you well and be free of any errors.  Use titles, subheadings, bullets and white space to make your posts visually easier to read.  You can lose your reader's interest if your blog is a single paragraph that is written poorly no matter how interesting your subject matter may be.
Research to see which posts had the greatest success and go in that same direction for your future blog posts.  Your administration panel will show you which posts received the most response.
Trackbacks and Backlinks
A trackback link from another blogger that references your post is an instant traffic generator.  Be sure that you enable backlinks and trackbacks on your site.  Search engines use backlinks to determine your content rating.  Working with other bloggers to increase each other's ratings by using backlinks and trackbacks is a smart way to use teamwork.
Another great traffic tool is Turbo Charge Traffic.  Be sure to check into all the benefits it offers.  By utilizing the various available tools and tips you will see your internet traffic start to soar!
#internettraffic
#blogging