There are 4 main breeds of douche you need to watch out for in internet marketing;
#1. The Lazy-Ass Douche
The mere thought of "work" sends shivers down their spine.
Always on the hunt for magic push buttons you should avoid them like the plague.
#2. The Holier-than-Thou Douche
Despite living off a friend's couch, eating Ramen noodles for breakfast and being upto their eyebrows in debt these jokers feel they know it all and are all too happy to dole out advice to any muppet willing to listen. Shoot on sight.
#3. The Lily-Livered Douche
Tell them the cold, hard truth (or use the wrong "unprofessional" language) and these pussyfooting pansies will scream blue murder.
They demand massive mollycoddling and attention and should be tossed overboard at first whiff.
#4. The Pedigree Douche
Just 100% pure douche.
These guys refund so they can get your stuff for free, they do charge backs rather than contact your support and send you abusive emails because your product didn't make them rich in 7 seconds.
Check the bottom of your shoes regularly for the tell-tale smell and wipe these guys off immediately.
Here comes the money lesson:
The best way to avoid douches altogether (and make a bucket load of moolah in the process) is get your own sales funnel.
You know – a series of different offers starting with free optin, then paid, monthly etc.
This will weed out the douches while simultaneously building your business with quality customers and lining your pockets with lots of luvverly lucre.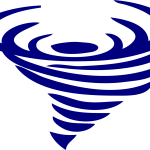 Get your done-for-you, ready to earn sales funnel here.
(Anti-Douche Warning: This will take you 42 mins to set up. Yikes.)
Use Coupon Code "ipfdiscount" to get $13.50 off the already low price.
Plus – for buying through my link you're also getting this special free bonus;
An exclusive free training video from leading marketer Michael Cheney showing you how he pulled $127k out of JVZoo in the space of 3 weeks with a very special type of salesfunnel.
(It's delivered to you instantly in your JVZoo account after you buy Instant Product Funnel thru my link).