Whether you are an affiliate promoting other people's products or creating an affiliate system for others to promote your products, this post will get you thinking about ways to use affiliate marketing networking as a passive income stream. 
There are two approaches you can make with affiliate marketing.
The first one is when you are the affiliate – you review and promote other people's products for a fee. You can 

make money with affiliate 

link

s

. When someone purchases something using your affiliate

link

, you get paid a commission for that purchase. 

 

The second approach is that you create an affiliate system for other people to market your products and you pay them a fee for each sale they make.

 

 
We'll explore ideas and opportunities for getting started with both of these affiliate approaches.
The only way to become a consistent, successful affiliate marketer is to do it with integrity.
The key is to establish a relationship, whether it is on your website, social media, or communicating to your list. 
Resist the temptation to take shortcuts that can hinder the quality of your relationship building. It will be the relationships you build that will make your affiliate marketing networking efforts successful.  
Never skip over quality!
Follow the path of integrity, take your time to build your affiliate business the right way and see that your high standards will result in a powerful passive income stream.  
Site set up and SEO are essential compartments to have a full, organic reach to get people to visit your site. This is important to build a list with trust. 
Your goal is to build relationships and that you are viewed as the go-to person in your niche. Your website and blog should convey that you can be trusted with unbiased advice devoted to their best interests.  
The best type of affiliate marketing model is one that you can embrace with integrity.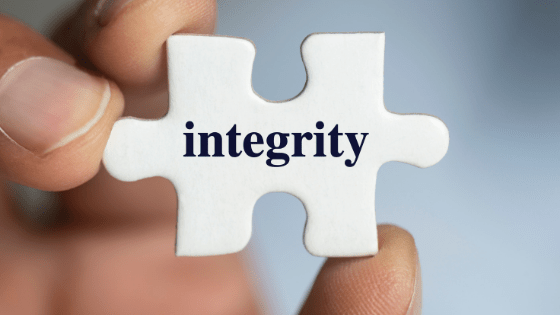 It also should be easy for you to engage with. Being engaging and consistent is essential.  
If you don't enjoy spending your time there, why should anyone else? 
Your success will hinge on the relationships you build over time. Before someone recommends you to their audience, you have to prove you are trustworthy to them.  
Since their reputation becomes tied to yours, they will be protective about who and what they promote. 
Building a relationship before you approach them to become an affiliate is crucial. 
For example, your existing customers that have already used your affiliate marketing products are the ideal people to approach to promote your products. Your list also makes great affiliates for you.  
 Never risk your reputation, or the reputation of your affiliate marketers, by not delivering on your promise.  
Your honesty is what will draw people in. 
The buyers' results will keep them coming back. 
If you are new to affiliate marketing networking, it can feel overwhelming trying to figure out how to begin. 
But, it doesn't have to be. 
These tips for getting started with affiliate marketing is only the beginning of what you can do to add this as a passive income stream. Whether you are an affiliate marketer or have an affiliate program for your products, you can see how beneficial affiliate marketing can be. 
It can be intimidating to get started. 
That's why we want to introduce you to the "Affiliate Marketing for Good Guys" Profit Planner from David Perdew at MyNAMS.  
He has broken down affiliate marketing into simple, achievable steps that make it easier for you to get started. 
You'll have access to this product when you purchase an annual or lifetime access to the membership.
What's covered in this training?
Find Your 

Money-Making

 Affiliate Marketing Style

 

How to Center Your Affiliate Focus for More Sales

 

List Building with Integrity for Higher Sales

 

Why Saying 'No' Makes You BIG Money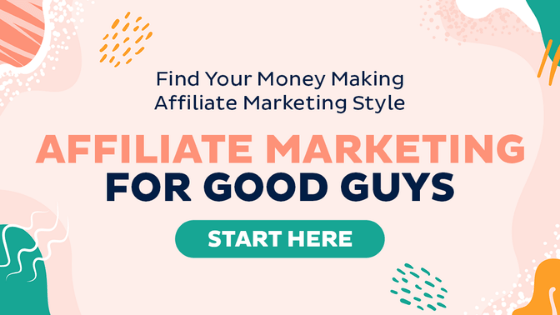 This profit planner comes with a textbook, workbook, idea generator, checklist, calendar, infographic, and a tools and resource guide to show you what MyNAMS uses in their business. 
Don't miss out on this opportunity.