Feeling like your business is tucked in some hidden corner of the internet somewhere, and no one knows you exist?  
A lot of business owners feel like they don't know the best way to find new clients, especially those who are just starting out.  
If your business is new and you are just starting to get some exposure, your ideal demographic may not know who you are just yet.  
The good thing is that you can do many things to attract attention, increase engagement, and turn your leads into loyal and satisfied clients. 
How? 
Well, who doesn't love free stuff?  
Both offline and online customers love a good freebie, whether it's something they can easily download or samplers that get shipped to their door.  
The good thing about giveaways is that unlike other marketing methods, they give customers a taste of your products while allowing you to build goodwill. They play on human behaviors that are attracted to free stuff and are prone to reciprocate when they get a benefit for free. 
Giveaways are also more flexible, making them a great option for small business owners working with limited marketing budgets.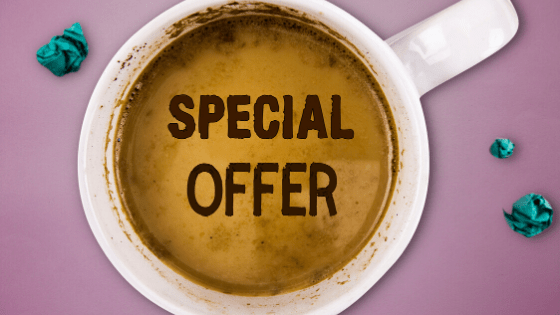 Versatility of Freebies  
Freebies are versatile because they can be anything. They can be taken from your inventory and distributed in sampler sizes. They can take any form. If you are selling prints of artwork or photos, for example, you can give customers additional prints that they can download for free.  
Working with a very small budget?  
You can create downloadable PDF files of coffee table books, eBooks, and printable, all without spending a dime. Have a cake business? Create a pdf eBook about simple cake recipes that you can give away. It's free but useful and something that budding bakers will surely want in exchange for a simple follow or share of your social media links. 
Variety  
The good thing about freebies is that they can be literally anything. They can be extra products, samplers, or eBooks, and other digital downloads.  
The sky and your budget are the only limits when it comes to giving stuff away.  
Aiming to increase social media followers? You can give out products sent in by collaborators, autographed prints, or even limited-edition merchandise that you know followers will love.  
Reciprocity 
When customers get something for free, they naturally become predisposed to doing something in return. This makes freebies a great draw if you want more people to follow your blog, Facebook, Instagram, or sign up for your newsletter.  
With a freebie that is attractive and useful, clicking the "Follow" button is something that many won't hesitate to do.  
Expose future customers to your products.  
Freebies are a good way to get people to try your products.  
Whether you are selling perfumes or organic soaps, giving freebies of your products encourages people to try it out and discover that it's something worth buying.  
Freebies are a great way to bump up your exposure, encourage followers and future customers to engage with you online and try out your products.  
The good thing about freebies is that they can be versatile enough to fit the kind of marketing budget that you are working with.  
Most importantly, freebies allow you to help clients discover products that they can find useful. 
Use freebies to get clients and see how these can boost your online exposure and in turn, increase your engagement and sales.  
Check out this customer relationship management tool, the MyNAMS Profit Planners. It will help clients find you with its techniques that are quick and easy including checklists, workbooks, idea generators, and training.